The Fluke Keep Growing!
A couple of days of some great big fluke. Weather has been ideal for hard bottom spot fishing for the big ones as well as open bottom drifting for mediums. We have been moving much further inshore for some easy fishing in the shallows.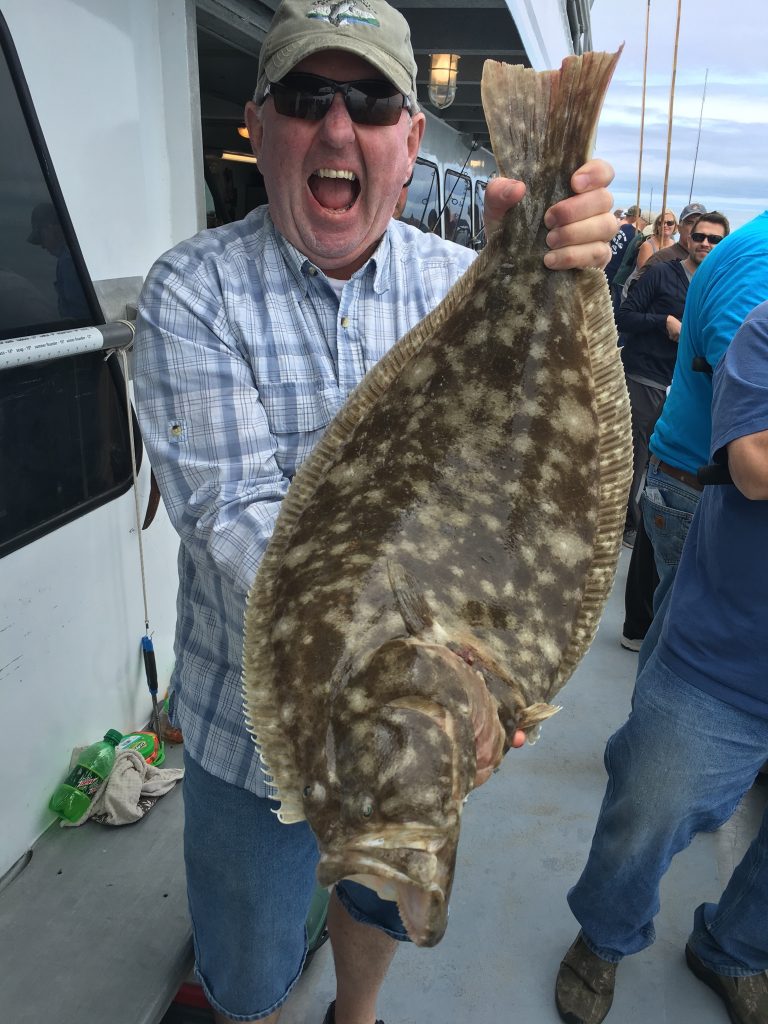 Ken Whiting's biggest fluke ever, 10.5 pounds.
Ken is by far the best fish and bird wood carver. it's hard to tell his work from the real thing!
Justin Fairhurst

Point Pleasant, NJ

14.3 pounds!!!!

Robert Derubbio

Brooklyn, NY

11.4 lbs

 

Chris Horning's third 9 plus pounder in 2 days
Don't be fooled, there is only one Nantucket Fluke Boat!